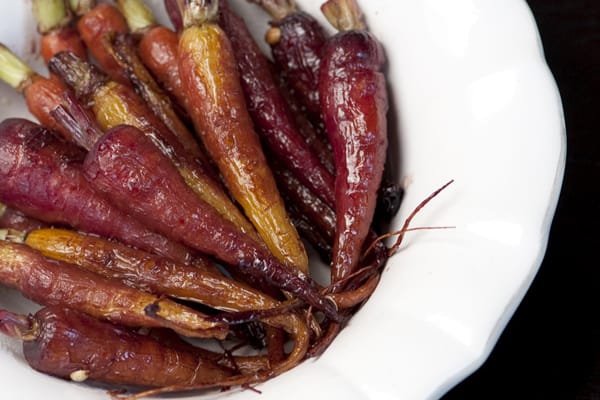 We, my friends, are on serious withdrawal.
It was only five days ago that our plane touched down at Washington Dulles Airport after the most awe-inspiring, mouth-watering, eye-opening trip to Paris.  We had never been, we had many dreams of what it may be like or more accurately what everything may taste like, but wow, did we underestimate.  Things were buttery, perfectly flaky, brewed properly and poured generously.  My, oh my, did we have a wonderful time.
As we try to get back into the swing of non-buttery things here, we made some of these carrots with an interesting twist.  The pomegranate glaze is tart, but against the sweetness of the carrots works so well.  They take just under 45 minutes or so to prepare and really do look striking when served.  They were perfect when hot, but even better when served at room temperature. Give these a try for your next dinner party, your guests will definitely leave impressed.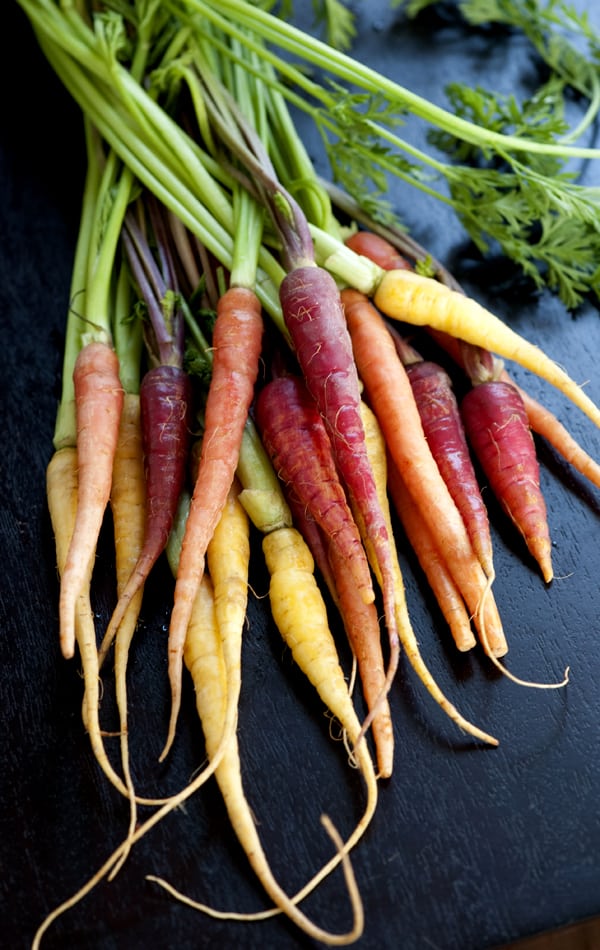 Keep a look out for some of our favorite photos from Paris.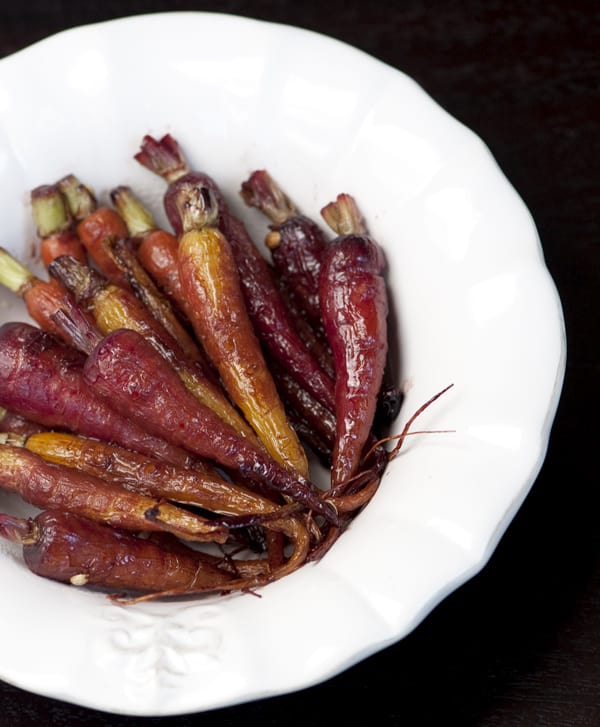 Carrots with Pomegranate Glaze
Carrots with Pomegranate Glaze is extremely easy and a good way to liven up carrots.
Created By: Joanne
Serves: 4-5
Ingredients
1 tbsp. olive oil
1 lb. carrots (small whole carrots or cut into 1/4 inch-thick slices on a diagonal
1 cup pomogranate juice
1 cinnamon stick (3-inch)
1/2 tsp. salt
1/8 tsp. black pepper
1 tbsp. butter
Method
In a large heavy skillet or cast iron pan, heat the olive oil over medium heat.
Add the carrots and sauté for about 5 minutes.
Add the pomegranate juice, cinnamon stick, salt and pepper then simmer, uncovered, stirring occasionally until the carrots are tender and the liquid has reduced down to a glaze; about 20 minutes.
Add butter then cook for another minute. Remove the cinnamon stick and serve.