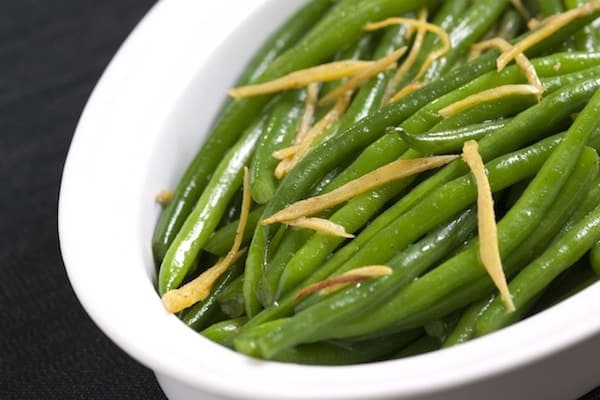 Are you ready for Thanksgiving?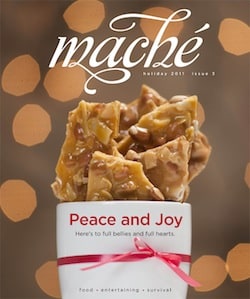 We are packing our bags and heading down to the Carolinas to spend some much needed time with family. While we are there, we will most certainly be giving our sister-in-law a big hug to congratulate her on the Holiday issue of maché magazine (just launched this week). We will also be sending out a virtual hug (maybe 2) to Annie, the other amazing mind behind maché. This easy recipe is smack dab in the middle of the issue and would be perfect to serve alongside your Thanksgiving meal (you can always add another side, you know). The recipe takes less than 20 minutes and is addictive with lightly toasted ginger and sweet green beans.
Head on over to maché — the holiday issue is packed with quick, easy ideas to help make your celebrations festive! Not to mention an awesome gift guide for everyone from your niece to your best friend.
PS–Make sure you're following them on Twitter. They will be tweeting fun wrapping ideas each week.
Enjoy!
A few more ideas from around the web:
Carrots with Caramelized Ginger from A Thought for Food
Red Rice and Quinoa Stuffing With Mushrooms and Kale from NY Times
Pears Poached in Lillet from Yummy Supper
From Scratch Green Bean Casserole from Annie's Eats
Lightly toasted ginger adds a sweet spice to tender green beans, a perfect side for the holidays!
You Will Need
1 pound green beans, trimmed
1 (1-inch long) piece of fresh ginger
3 tablespoons unsalted butter
1 tablespoon + 1/4 teaspoon salt
Directions
Bring a medium saucepan of water with 1 tablespoon of salt to a boil and fill a large bowl with ice and water, set aside.
Add green beans to boiling water and cool until bright green and tender, about 5 minutes. Remove green beans and add directly to ice water.
Peel ginger and cut into very thin matchsticks.
Melt butter in a large saucepan over medium heat. Add ginger and cook 2 minutes until ginger begins to brown. Add green beans and toss until warmed through.