We love diving into a delicious bowl of pasta. Here are 12 delicious, must-try kale recipes we love to make again and again.
Our family always throws kale into our grocery cart each week, so we've shared many recipes with kale over the years. I love turning it into a simple salad or sneaking it into baked pasta and stuffed shells on cold evenings.
Easy Kale Recipes We Love
These easy kale recipes are what our family turns to the most. These recipes are quick and call on a few ingredients.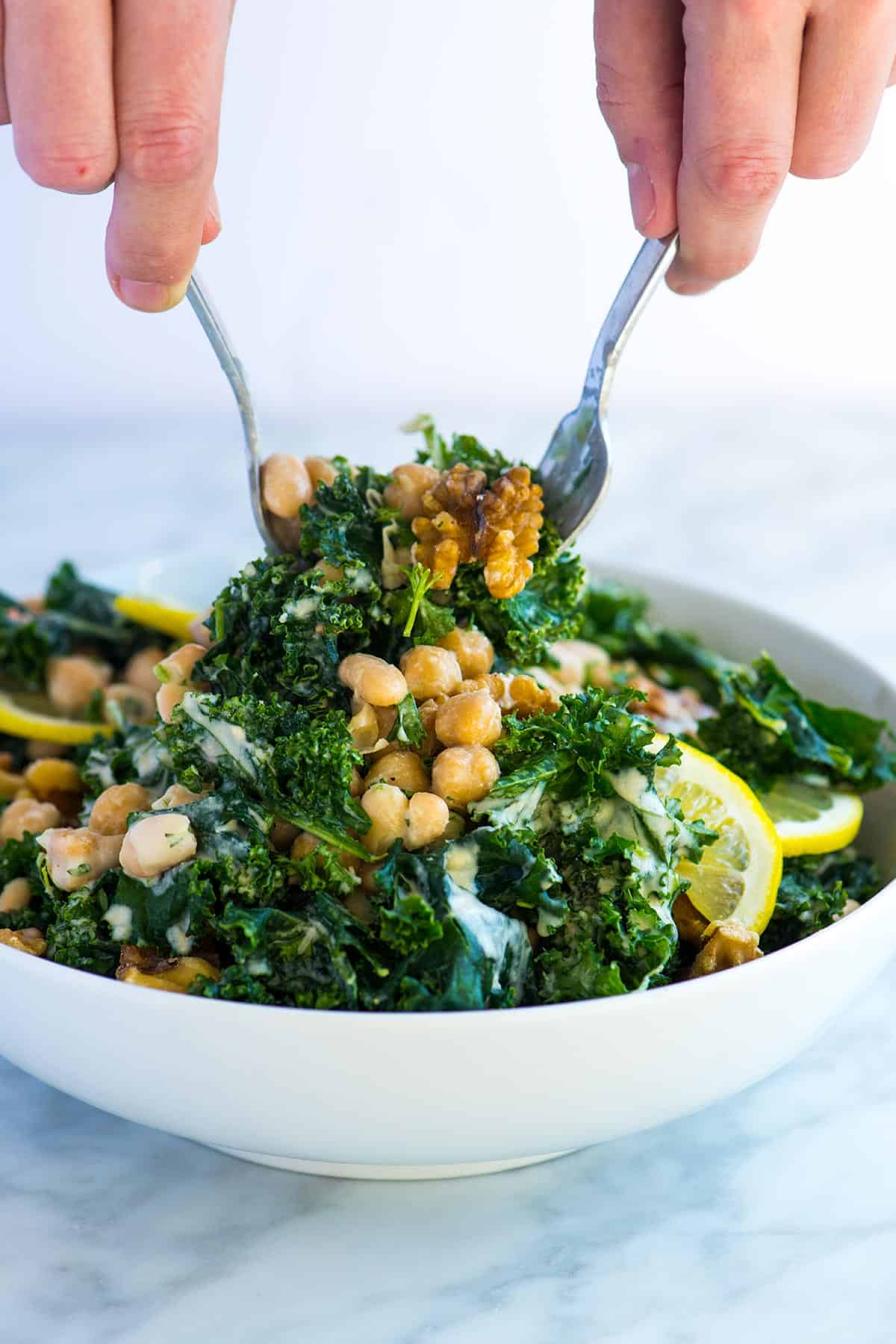 This easy kale and bean salad is packed with good for you ingredients, is crave-worthy and can be made in advance. Thanks to a creamy tahini dressing, the salad is plant-based, vegan and ultra-satisfying.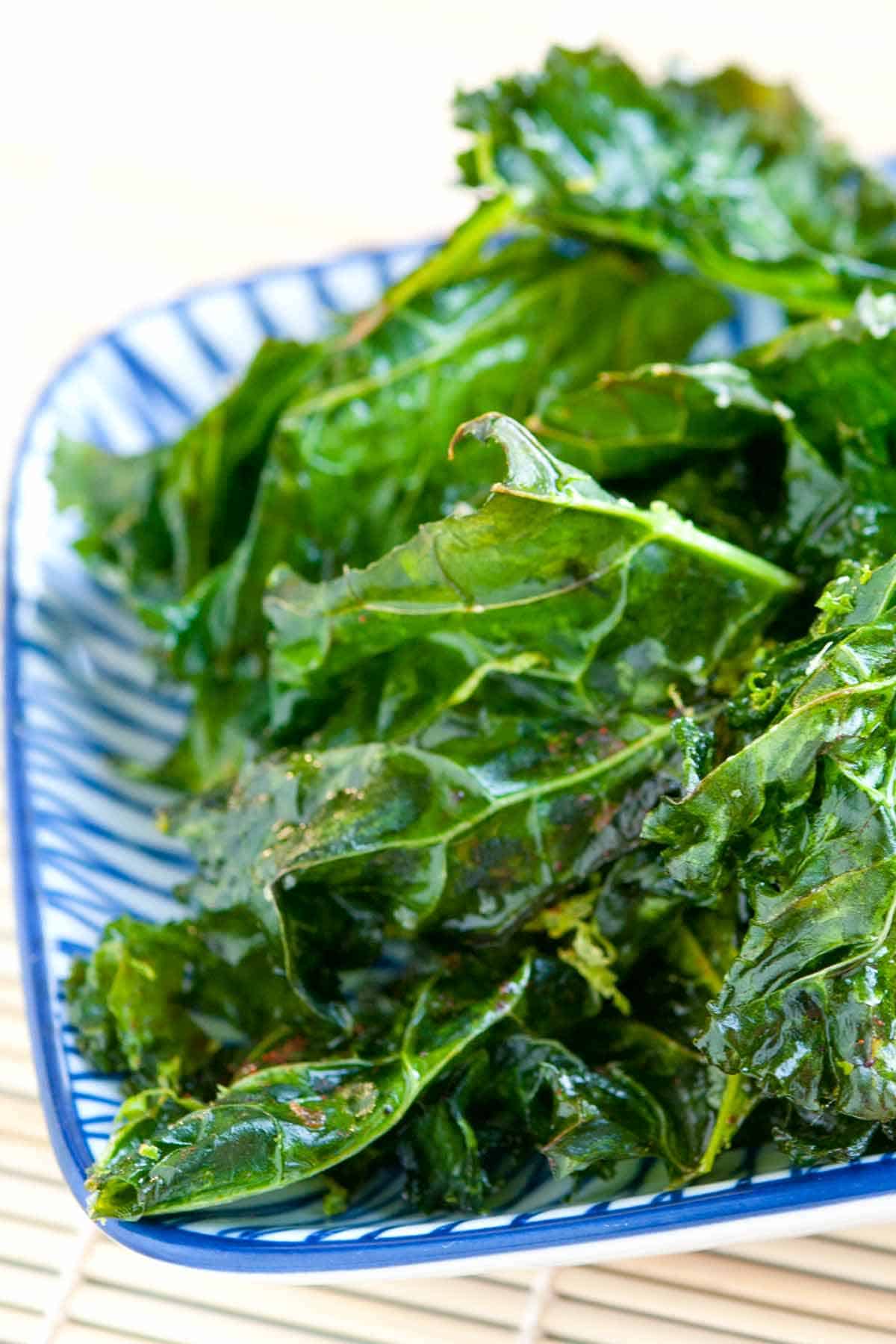 When we first made kale chips at home, we were shocked at how easy it is. All you need is kale, a baking sheet and about 15 minutes.
I love this easy kale soup packed with greens, low-fat chicken sausage, and potato. We down this soup every time we make it.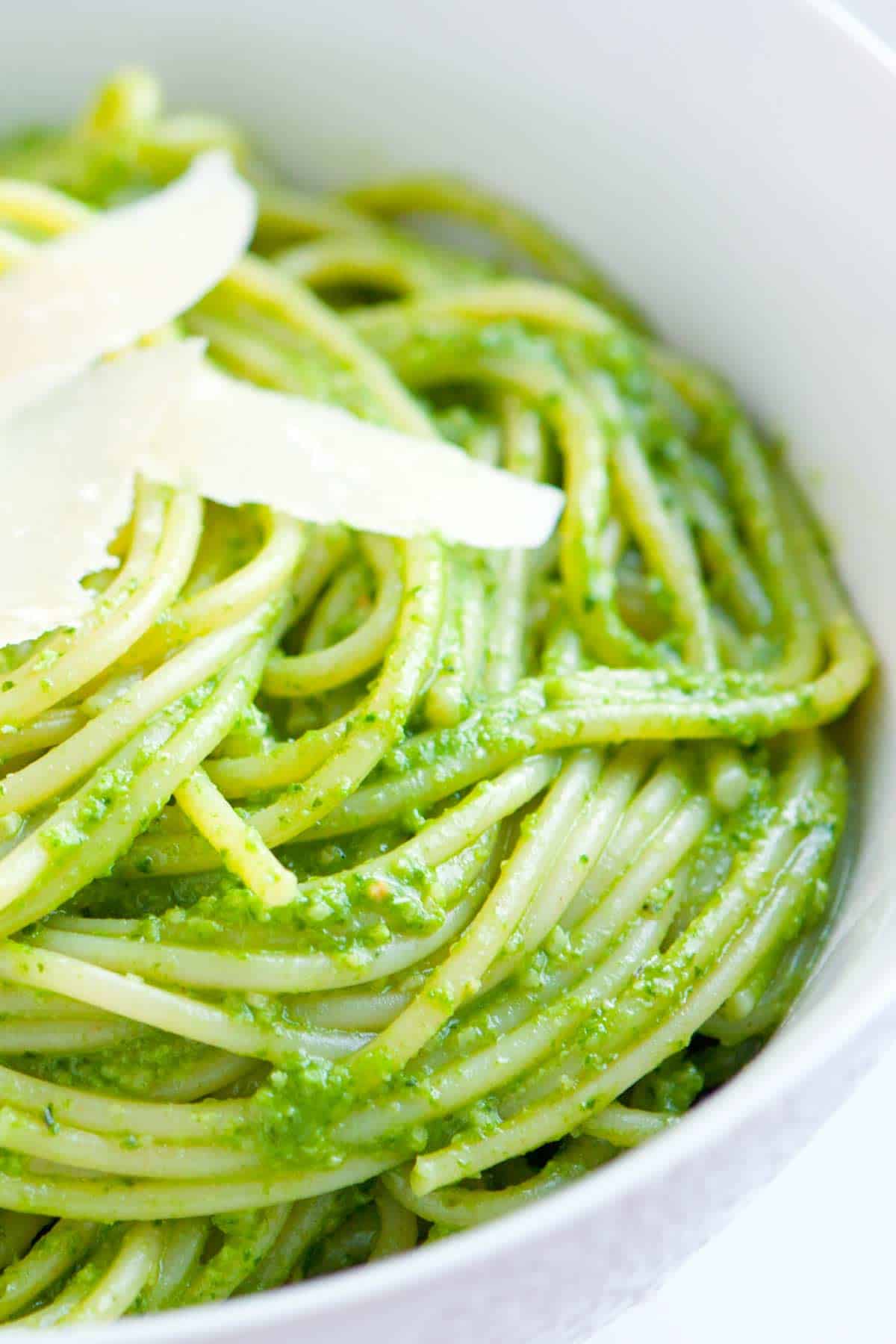 You don't need basil to make pesto. In fact, this kale pesto pasta is absolutely delicious! We combine fresh kale and almonds to make a quick green pasta.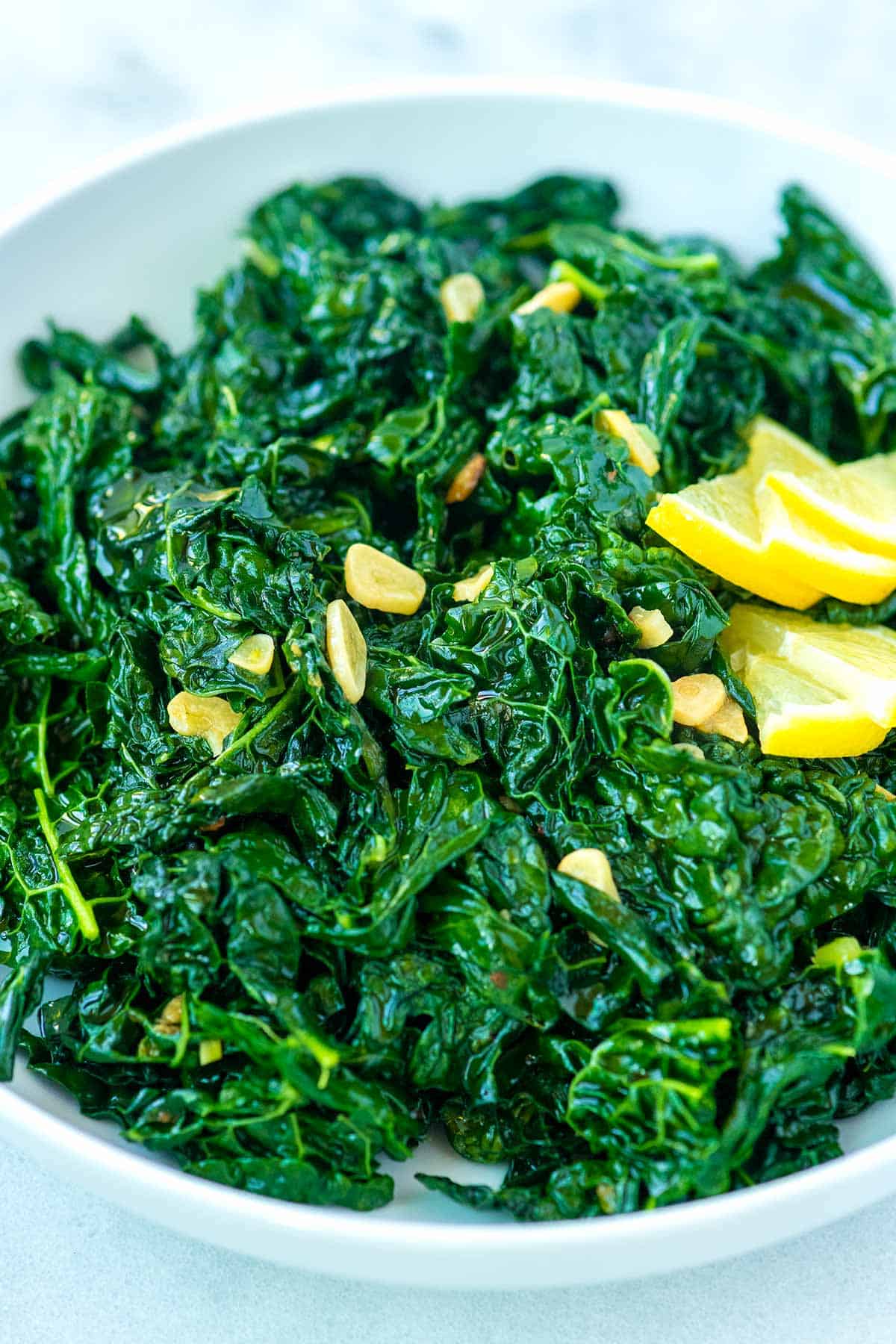 This is one of my favorite kale recipes! See how to make delicious sautéed kale with fresh lemon and garlic. Simple, quick, and delicious!
Perfect for breakfast, lunch or dinner. This braised kale toast with a fried egg and bacon is so delicious and hearty.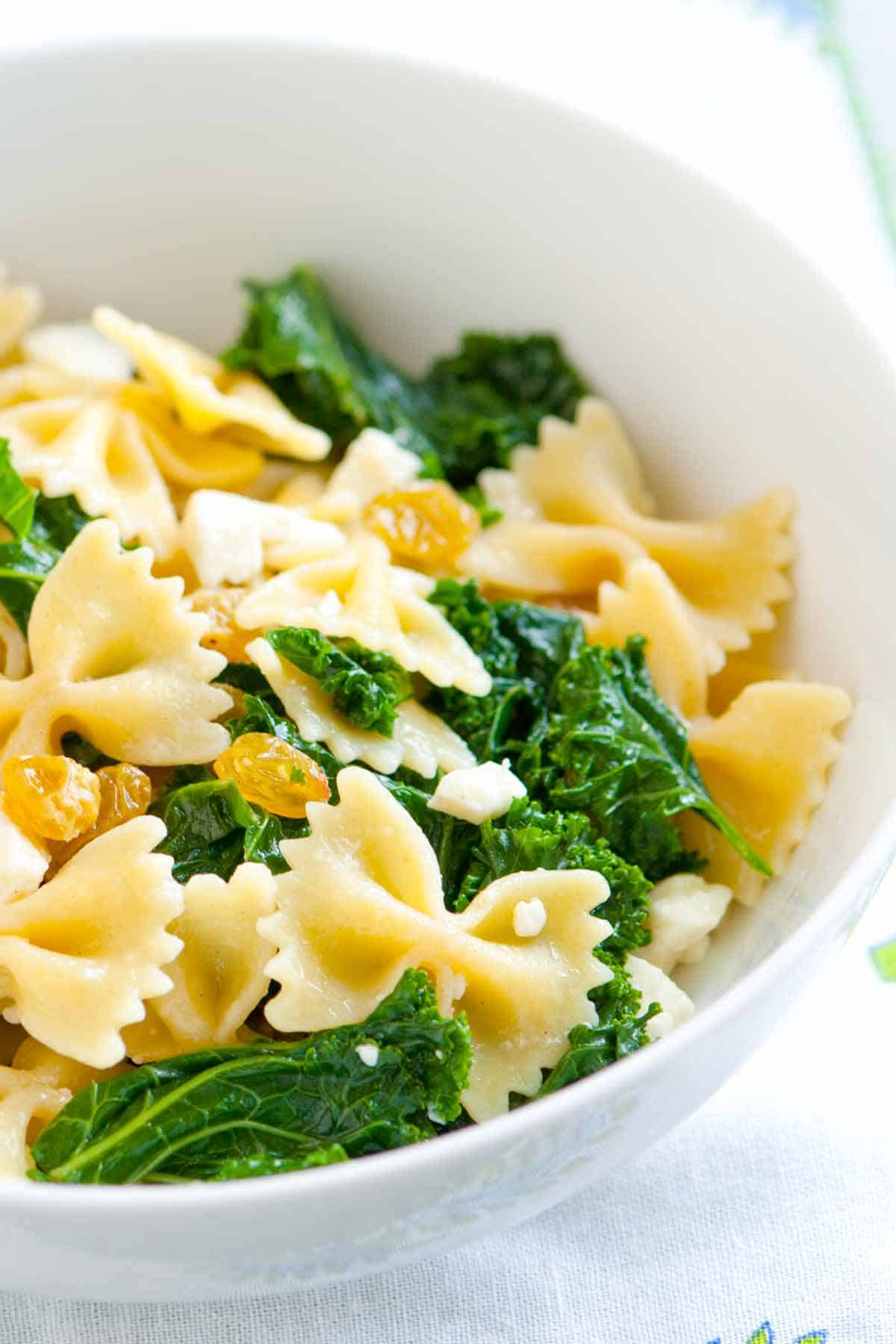 How to make brown butter kale pasta with feta cheese and golden raisins. Our readers love this recipe!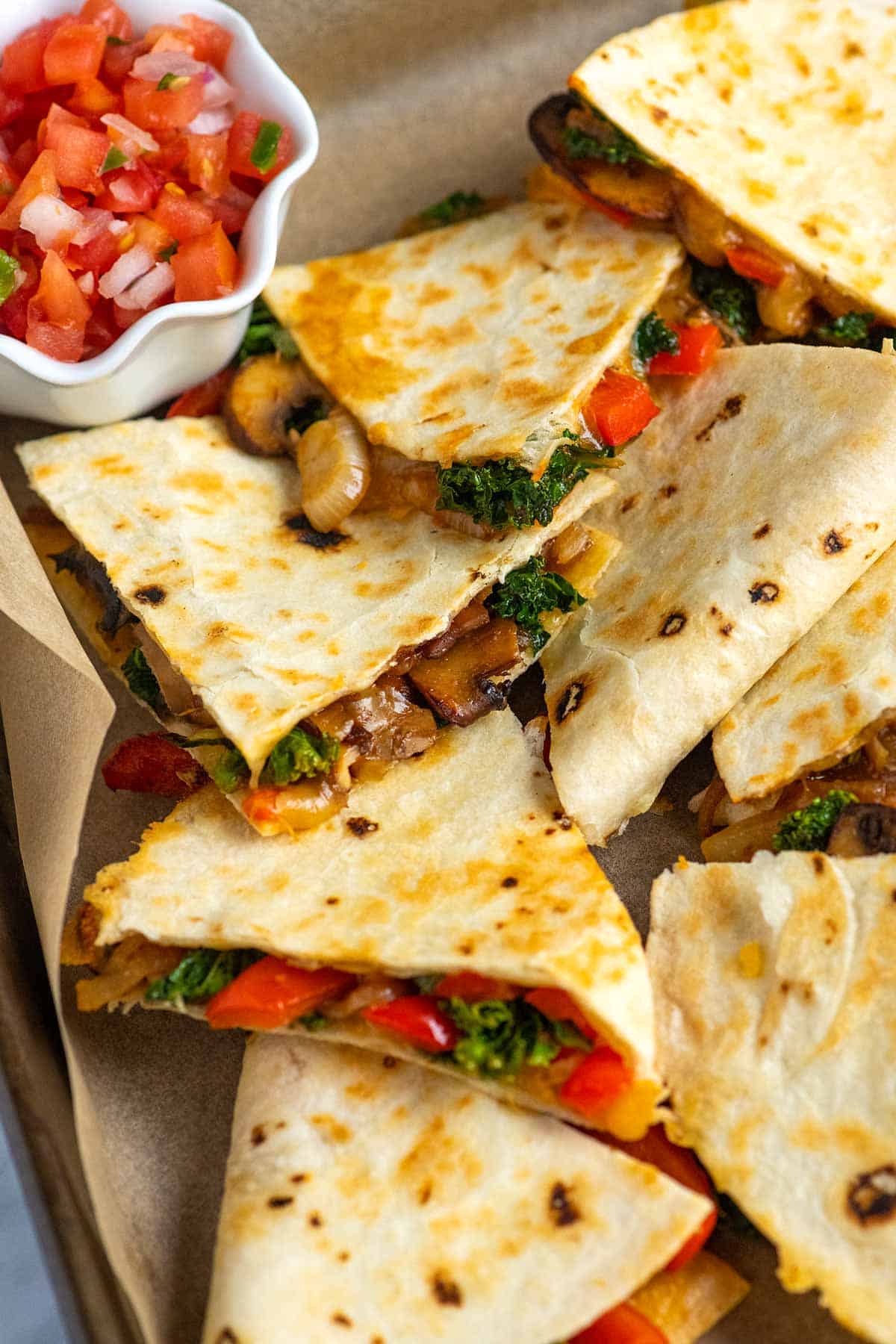 Vegetable quesadillas loaded with spiced veggies and gooey cheese. Our easy spice mixture is what makes these taste amazing. Use whatever vegetable you have on hand, but we love kale in these!
This lemon chicken and vegetable soup checks all the boxes. It's hearty, healthy, satisfying, and tastes incredible.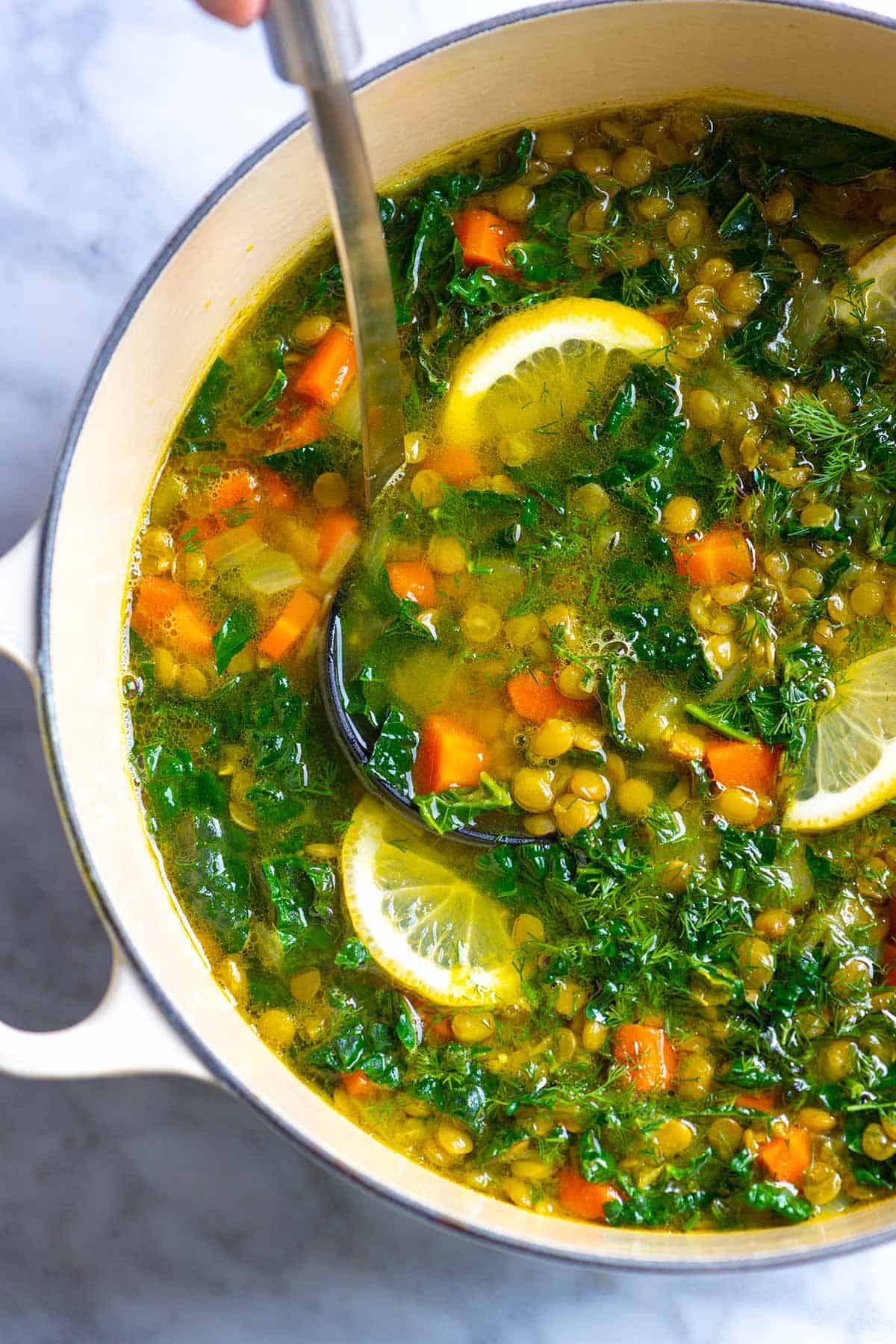 Meet my go-to lentil soup recipe! I make this soup with lentils, carrots, turmeric, and greens like kale whenever I'm in need of some healthy comfort food. It's savory, satisfying, and utterly delicious.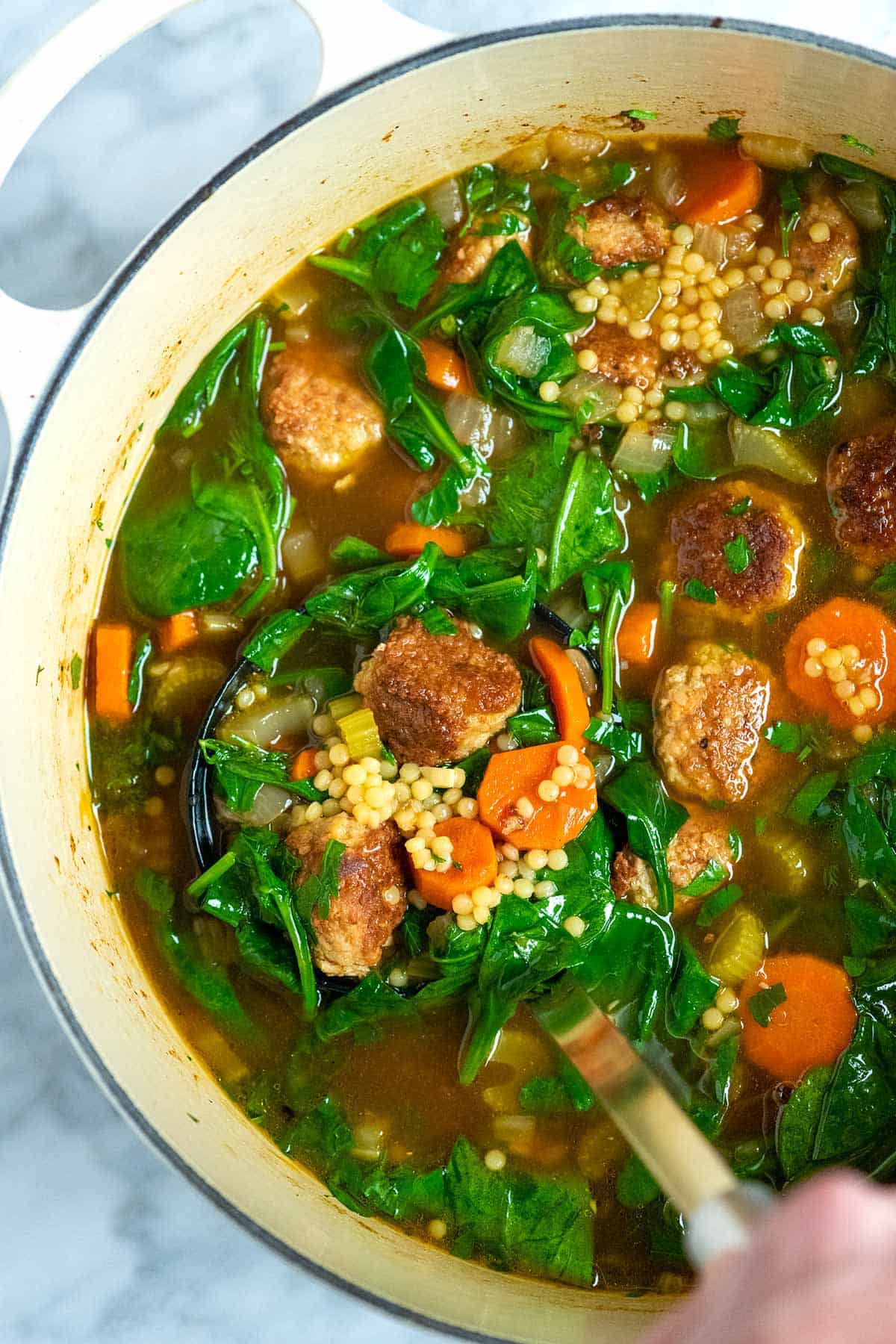 Our version of Italian wedding soup is inspired by the Italian-American take, which consists of a brothy soup studded by small pasta, mini meatballs and something green like kale.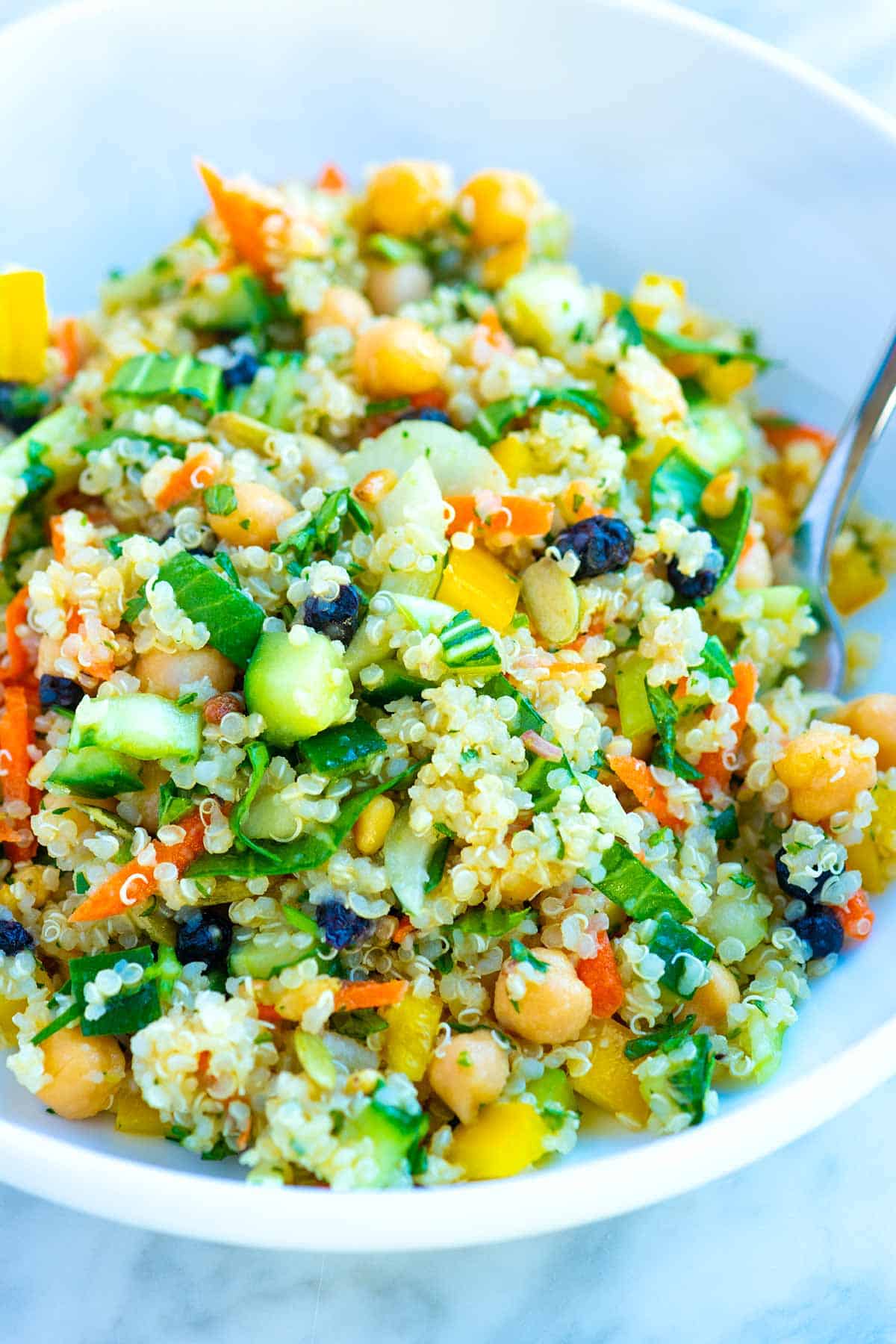 We love this superfood packed quinoa salad. We used bok choy in the photo, but when we've got kale in the fridge, we substitute it for kale.