How to perfectly roast carrots and parsnips in the oven. Jump to the Easy Roasted Parsnips and Carrots Recipe with Mint or read on to see our tips for making it.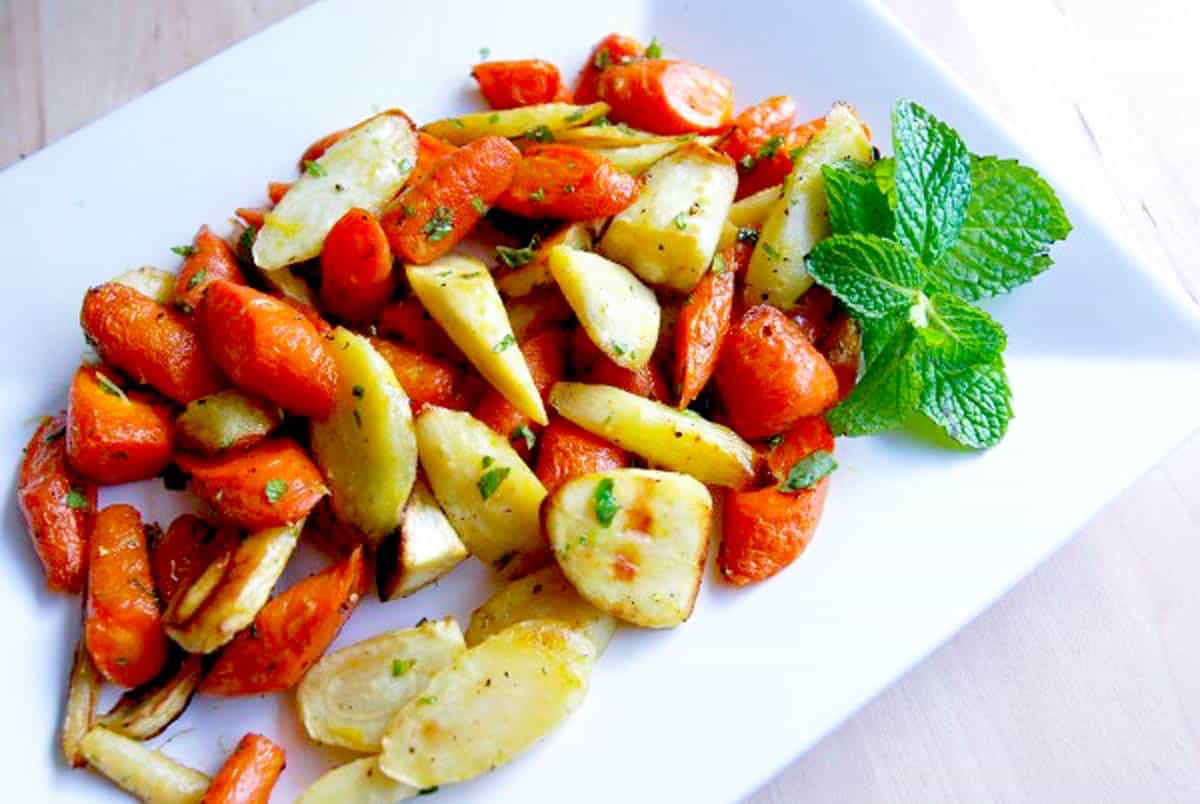 I grew up with this dish. My Mom made it all the time. It was a side for weeknight dinners and came out during the holidays.
YOU MAY ALSO LIKE: How to make creamy roasted parsnip puree that will rival mashed potatoes. Jump to the Creamy Roasted Parsnip Puree Recipe.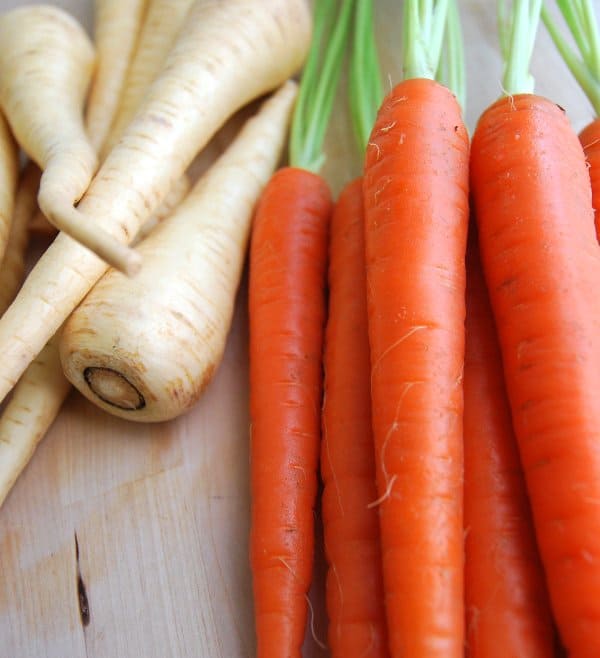 When cooking with parsnips, peel them just as you would carrots. They cook practically the same, too. So if you have a favorite recipe with carrots, swap them for parsnips or do a combination. I especially enjoy a parsnip version of these roasted carrots with garlic parsley butter.
Recipe updated, originally posted November 2010. Since posting this in 2010, we have tweaked the recipe to be more clear. – Adam and Joanne
Easy Roasted Carrots and Parsnips with Mint
When choosing parsnips, select parsnips that are firm, with no soft spots or bruises. Stay away from parsnips that have lots of hairy secondary roots.
You Will Need
1 pound carrots, peeled (4 to 5 medium)
1 pound parsnips, peeled (4 to 5 medium)
3 tablespoons extra-virgin olive oil
Salt and fresh ground black pepper
2 tablespoons chopped fresh mint, dill or basil
Directions
1Heat the oven to 425 degrees F and line a baking sheet with aluminum foil. Cut carrots and parsnips into 1-inch chunks. (Depending on how wide the thicker ends are, you may need to slice each stick in half, lengthwise).

2Toss onto the baking sheet with the olive oil and about 1/2 teaspoon of salt and a few grinds of pepper. Make sure the carrots and parsnips are coated then spread out into one layer. Roast, stirring twice, until they are tender with edges that are lightly browned, 25 to 30 minutes. Toss with mint and serve.