Beef skewers marinated in our easy honey, Sriracha, and soy marinade. I love these sweet and spicy skewers, especially when served as lettuce wraps.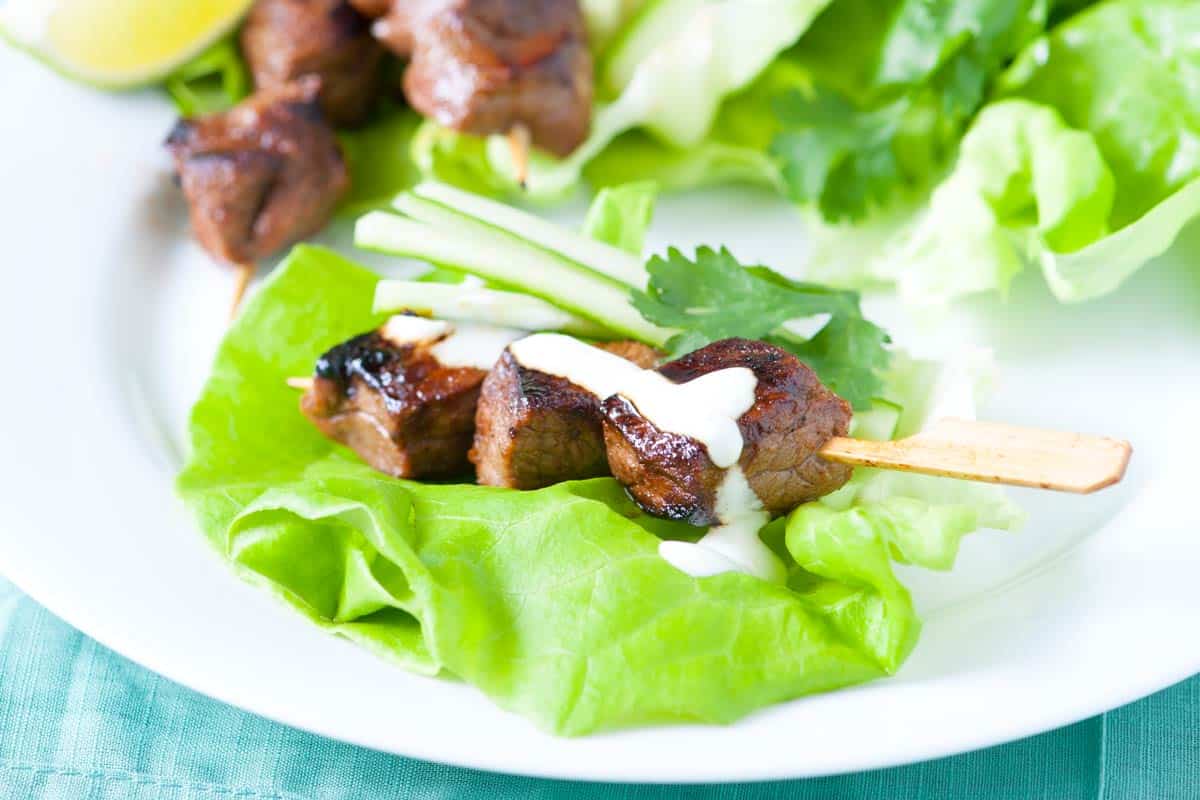 If we were stuck on an island and had to survive on just a few things, Sriracha would be on our list of necessities. We currently have not one, but two bottles in our home and use them in or on everything: soups, marinades, salad dressings, eggs, mixed into mayo, and lots more.
Adapt this simple beef marinade for chicken, pork, or vegetables. We use equal parts of honey and Sriracha, which keeps the marinade a bit sticky. The honey caramelizes while the beef cooks.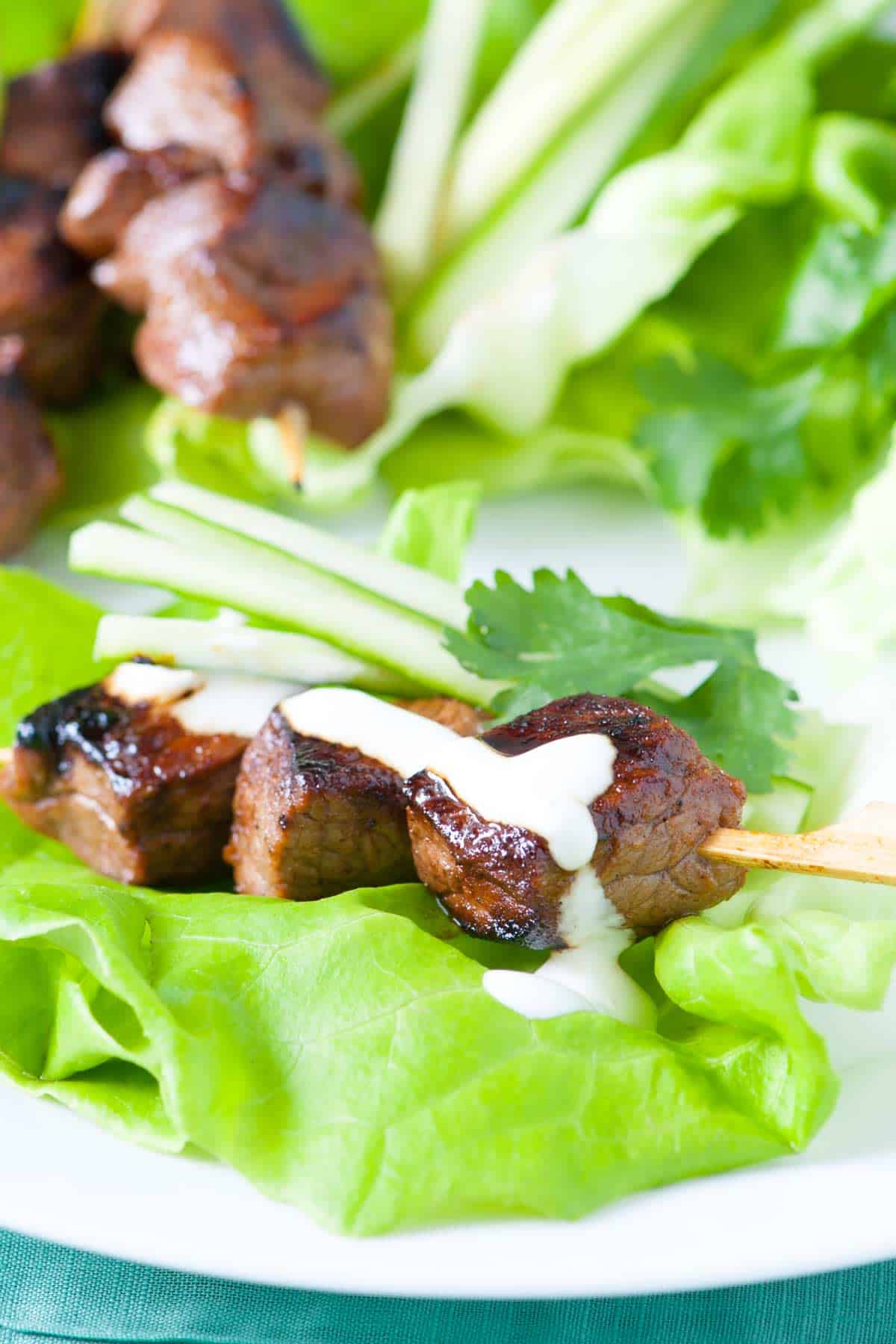 I love turning these marinated beef kabobs into lettuce wraps and adding sliced cucumber, fresh cilantro, and sour cream.
Honey Sriracha Beef Skewers
This marinated beef skewers recipe comes together quickly. We recommend sirloin in the recipe, but most steak cuts will work. To make these into lettuce wraps, serve the beef with Bibb lettuce, sliced cucumbers, fresh cilantro, and a little sour cream.
You Will Need
1 pound top sirloin beef, cut into 1-inch cubes
3 tablespoons pure honey
3 tablespoons Sriracha hot sauce
2 tablespoons canola oil
1 tablespoon light soy sauce
1 teaspoon ground cumin
1/4 teaspoon ground cinnamon
1/4 teaspoon sea salt
8 wooden skewers
Lime wedges for serving
Directions
1Add the beef, honey, Sriracha, oil, soy sauce, cumin, cinnamon, and salt to a resealable plastic bag. Gently massage the bag until the marinade is well mixed and the beef coated. Place the bag onto a plate and refrigerate for at least 1 hour or up to 8 hours.

2An hour before you cook the beef, submerge the wooden skewers in water.

3To cook the beef, heat a grill to medium-high heat (or place a grill pan over medium heat).

4Divide the beef cubes between each skewer, then grill until cooked through (or to your desired doneness), 2 to 3 minutes per side. Transfer to a plate and serve.
Adam and Joanne's Tips
Nutrition Per Serving
Serving Size
1/4 of the recipe (2 skewers)
/
Calories
271
/
Total Fat
11.3g
/
Saturated Fat
2g
/
Cholesterol
67mg
/
Sodium
533.7mg
/
Carbohydrate
16.2g
/
Dietary Fiber
0.5g
/
Total Sugars
14.7g
/
Protein
26g
Recipe updated, originally posted June 2011. Since posting this in 2011, we have tweaked the recipe to be more clear. – Adam and Joanne