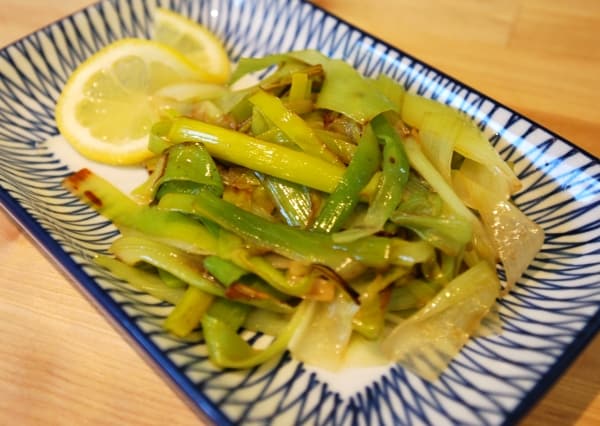 I have recently become obsessed with leeks.  They are so delicious.  My mother made braised leeks as a side for one of our Sunday lunches.  I think she was inspired by Gordon Ramsey when he did something with leeks on one of his many shows.  It was really tasty and better yet so simple.  I decided to do some of my own research and come up with something similar, so here you are: Quick and Simple Braised Leeks.  The technique of braising makes this super fast and healthy since there is little fat needed.  The most challenging part of the recipe is actually cleaning the leeks, but even that is not too difficult.  The dish is perfect for entertaining or even if you are just cooking for two.
Created By:
Adam and Joanne Gallagher
You Will Need
4 small or medium leeks, cleaned and cut lengthwise into quarters
2 tablespoons olive oil
1/4 cup vegetable broth
1 teaspoon freshly grated lemon zest
Salt and pepper to taste
Directions
In a pot with a lid over medium heat add the olive oil.  Add cleaned leeks to the pot and cook for about 5 minutes or until lightly browned, stirring occasionally.  Add broth and lemon zest and then braise the leeks, covered for 10 minutes or until tender.  Season to taste with salt and pepper.