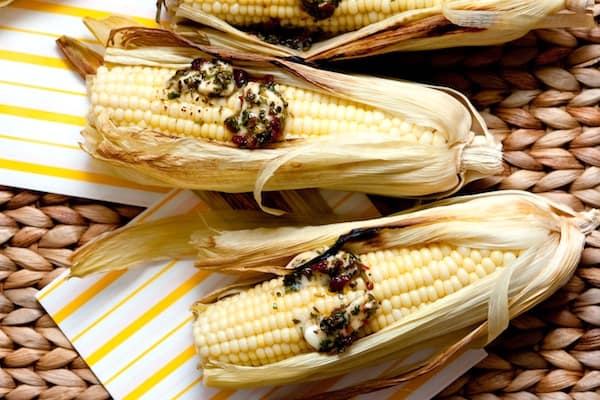 We often crave corn on the cob, don't you? We love how sweet and juicy it can be and let's not forget that any food that comes with it's own handle (the husks) is pretty darn awesome! You could roast corn in the barbeque, but if that isn't an option, your oven will work just fine!
How to Roast Corn in the Oven
To oven roast corn, simply place the corn husks directly onto the oven rack and roast for about 30 minutes in a 350 degree F oven. The result is pretty darn close to what you would expect if you were to use an outdoor grill, minus the obvious smokiness, which we did miss, but since the closest thing we have to a BBQ is our baby propane camping oven in the bottom of our storage unit, we were okay with it and took care of some of the smokiness with chipotle butter when serving.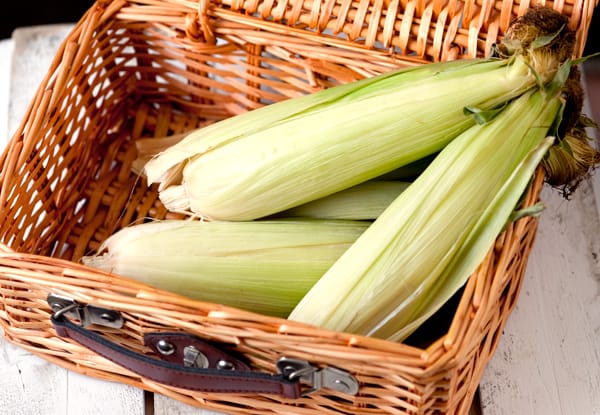 How to Make Chipotle Flavored Butter
For chipotle butter, you will need softened butter, cilantro, lime and chipotle peppers in adobo sauce. Chipotles in Adobo Sauce can be found in the international section of your grocery store, usually in a small can, and are smoked jalapenos in a red, tomato-based, sauce with various seasonings. They are a staple in our kitchen, we actually used them a while ago to flavor mayonnaise for our Agave Salmon Burgers with Chipotle Mayo and even added them to a Potato Fritatta. They pack a punch, but when used in moderation, will add the most beautiful smokey flavor to whatever you add them to.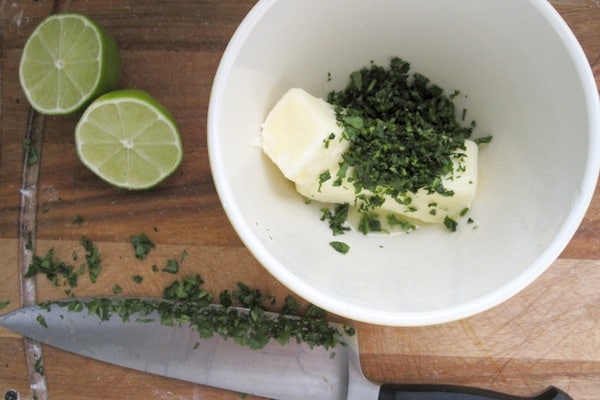 We just throw everything in to a small bowl — taste as you go here, you may want to add a touch of salt, too. Mix really well.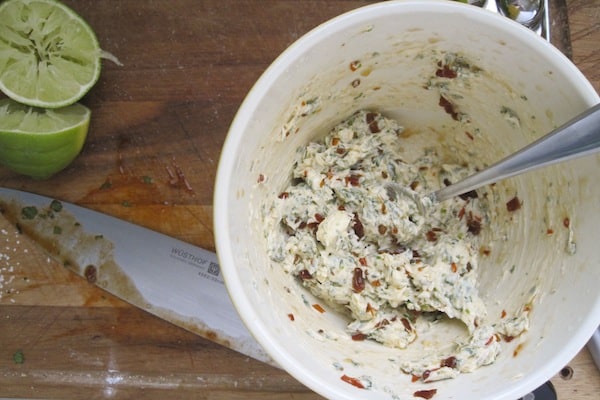 Next, add the flavored butter to some plastic wrap or parchment paper.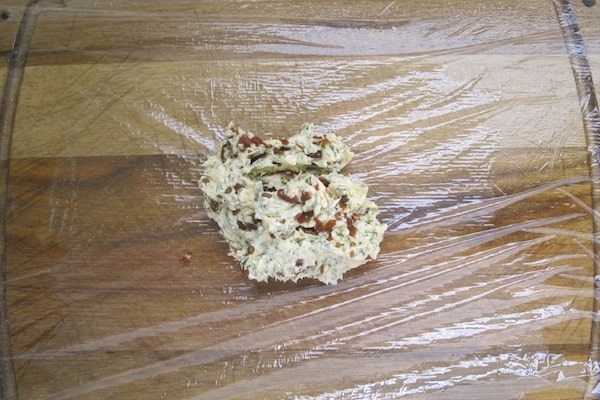 If using plastic wrap, pull one side up and over the butter.
Then, just form the butter into a log.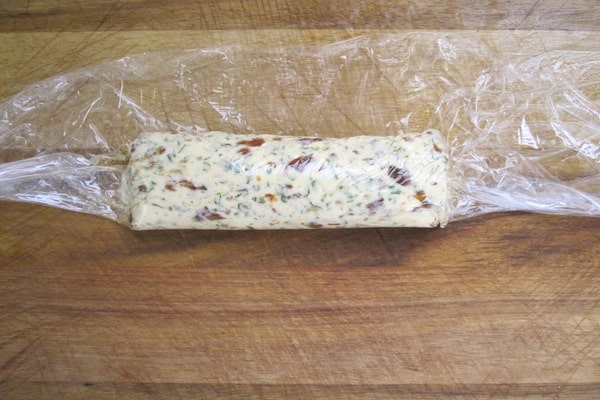 Wrap tightly.
And refrigerate or store in the freezer until you are read to use it. It can keep for quite some time!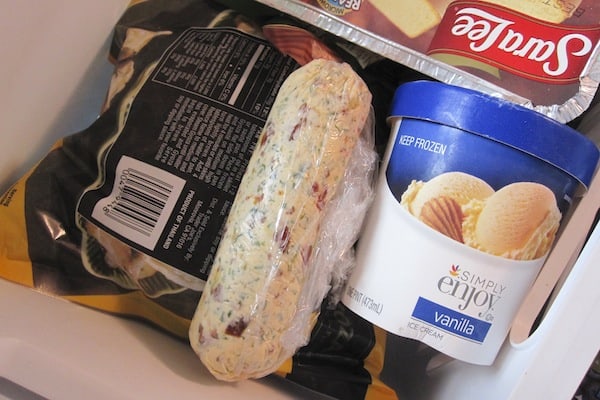 If you were using parchment paper, just roll it into a log and twist the ends to seal.

Oven Roasted Corn with Chipotle Butter
You Will Need
4 ears corn
1/2 cup (1 stick) butter
1 lime, juiced
2 tablespoons minced cilantro
1-2 chipotle peppers in adobo sauce, minced
1 teaspoon salt
Directions
Preheat oven to 350 degrees F.
Place corn husks onto the oven rack and roast for about 30 minutes or until corn is soft.
In the meantime, make the chipotle butter. Combine softened butter, lime juice, cilantro, chipotle peppers and salt. Place onto plastic wrap and roll the butter into a log. Place into the refrigerator or freezer until ready to use.
Remove corn from the oven, peel down the husks, add a slice of butter and enjoy.