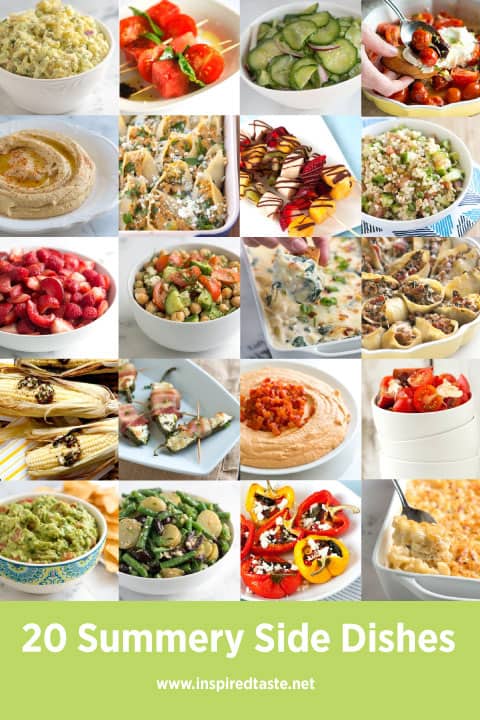 From crisp cool side salads to spicy stuffed shells and peppers, here's 20 summery side dishes perfect for parties, barbecues and picnics. Enjoy!
Summery Side Dishes
Scroll down for all recipes. Click on the link below photos (or the photos themselves) for full recipe.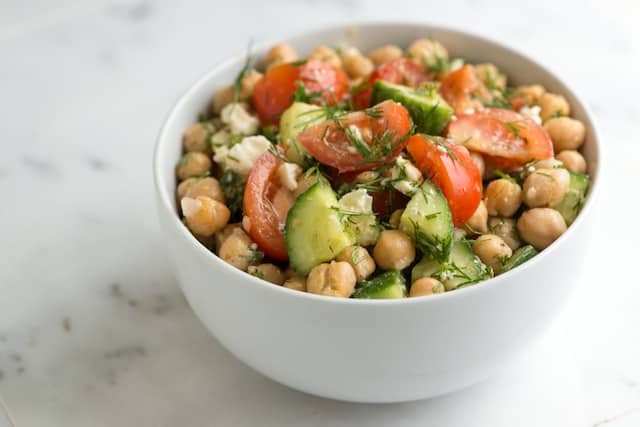 Fresh Chickpea Salad Recipe With Lemon And Dill
We just love this chickpea salad recipe with bright lemon, fresh dill, crisp cucumber and sweet tomatoes. To make it, we use canned chickpeas, so this one is extra easy.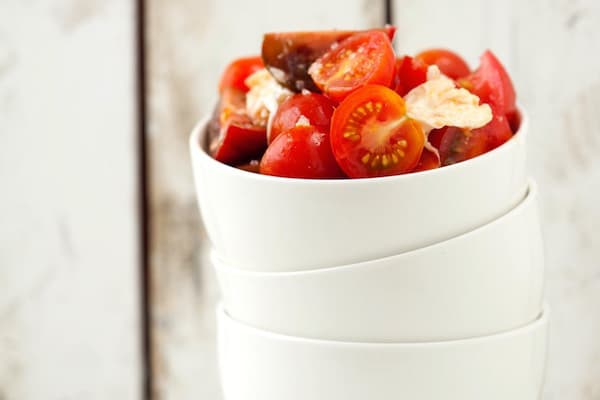 One of our favorite ways  to celebrate juicy, ripe, sweet seasonal tomatoes —  Tossed  with olive oil, fresh torn basil and ooey gooey burrata or mozzarella cheese.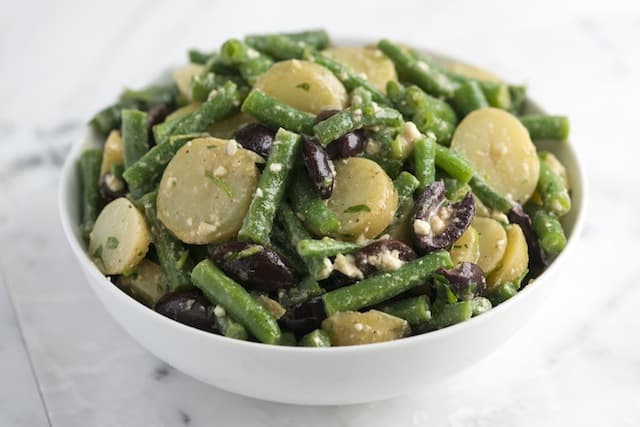 Feta, Green Beans And Potato Salad Recipe
Briny Kalamata olives and a vinegary feta cheese dressing make this potato salad extra delicious. It's perfect as a side dish and can easily double as dinner.
A fresh and easy cucumber salad recipe with a simple, sweet and tangy dressing made with cider vinegar, a little sugar and Dijon-style mustard.
A simple and classic potato salad – We love this stuff! Joanne and I would be happy to hover over a bowl of it any day.
Fresh ripe red fruit tossed in the easiest dressing ever – orange juice and a little sugar. We stick to red fruit for this salad — strawberries, raspberries and plums.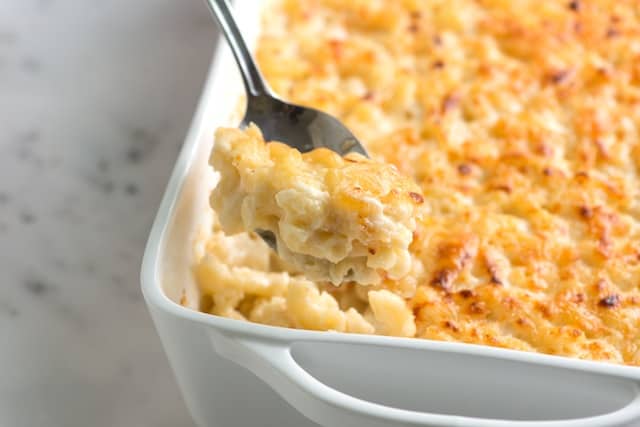 Mounds of cheese melted into a velvety creamy sauce and tossed with pasta. It's heavenly.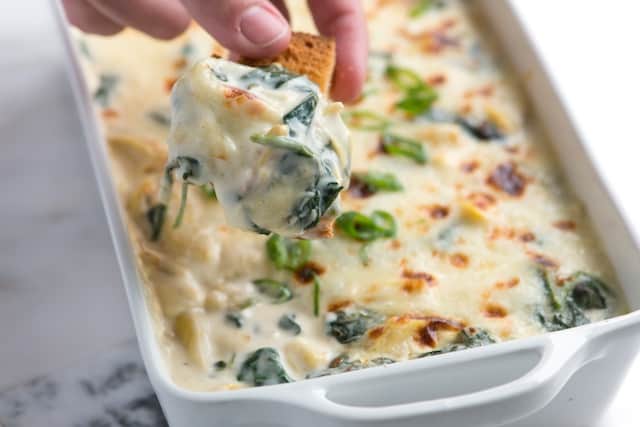 Warm gooey dip with not one, but three cheeses, lots of artichoke, fresh spinach and garlic.
With just a few simple tricks, you really can make creamy smooth hummus at home. Plus, since it really is so easy, we love adding extra flavor like sweet roasted red peppers.
When we're entertaining we have a few recipes we always go to. Sure we'll also add something with a twist next to it, but we always include one of our staples. This simple guacamole recipe is one of those staples.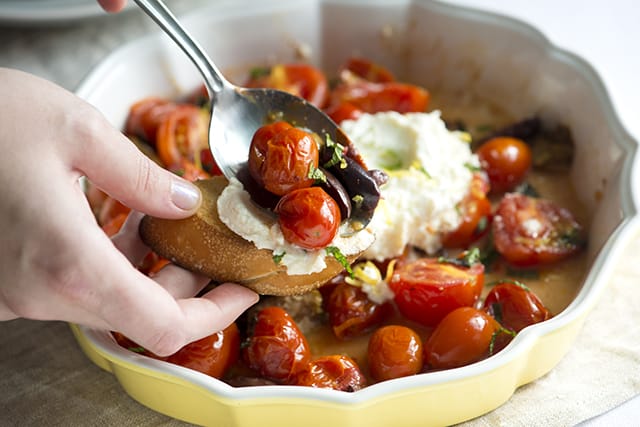 Lightly Roasted Tomatoes With Ricotta And Mint
These sweet and juicy roasted tomatoes are absolutely perfect when topped with creamy ricotta cheese and lots of fresh lemon zest and mint. You have to serve this one family style right out of the baking dish – no fuss.
Lemon Herb Couscous Salad Recipe
With lots of texture from crisp cucumber, sweet tomatoes, crunchy nuts and raisins, this is certainly one of our favorites. You can even make it ahead of time.
Buffalo Chicken Stuffed Shells
Easy stuffed shells inspired by buffalo hot wings — These are crazy good.
Jalapeno poppers make us smile. Life gets a whole lot tastier when you can *pop* half a spicy pepper stuffed with lots of creamy cheese that's wrapped with bacon into your mouth, don't you agree? It's bacon, cheese and spice!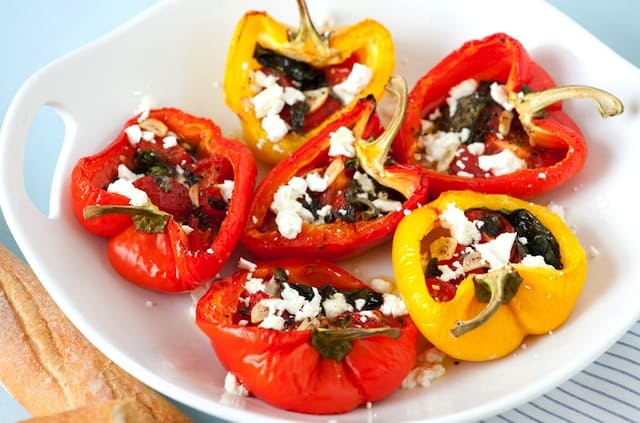 Simple Roasted Stuffed Peppers With Garlic And Tomato
Women in my family have been making a version of these roasted stuffed peppers for years. They're incredibly fresh with tomatoes, garlic and herbs.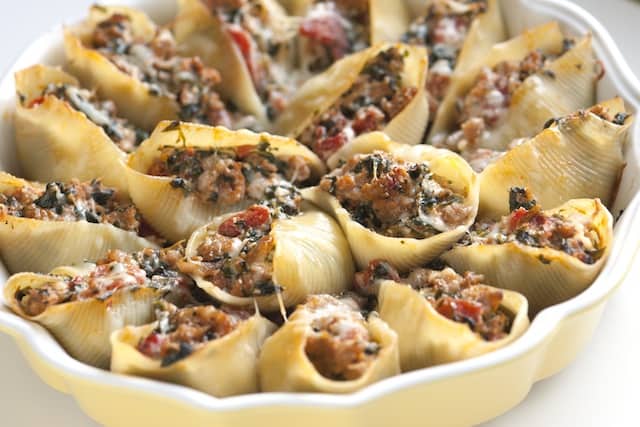 Sausage Stuffed Shells Recipe With Spinach
Our sausage stuffed shells are packed with cheese, tomatoes and spinach isn't overly gooey or soft and are one of our most popular recipes on Inspired Taste.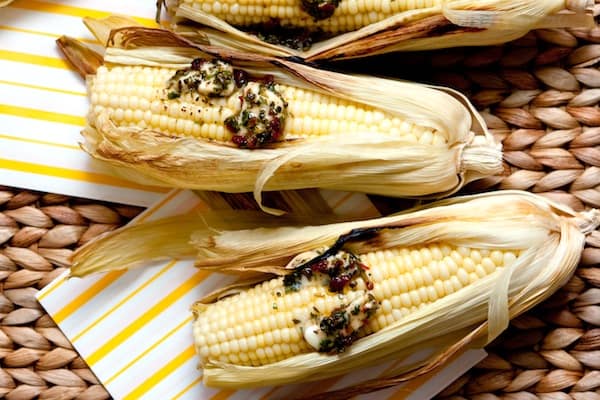 Oven Roasted Corn With Chipotle Butter
Spicy butter tops sweet corn — You could roast corn on the barbeque, but if that isn't an option, your oven will work just fine.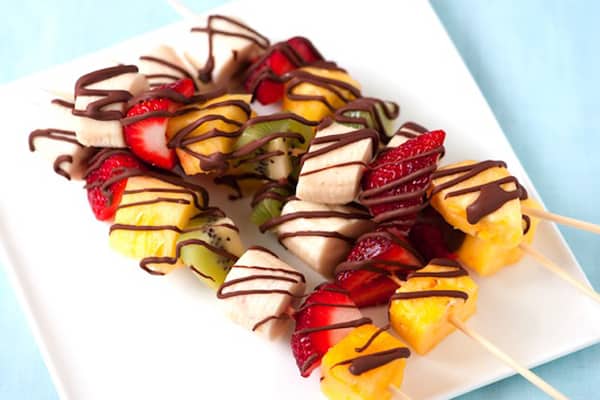 Frozen Fruit Skewers With Chocolate Drizzle
Extra simple fruits skewers with a hard chocolate shell drizzled over the top.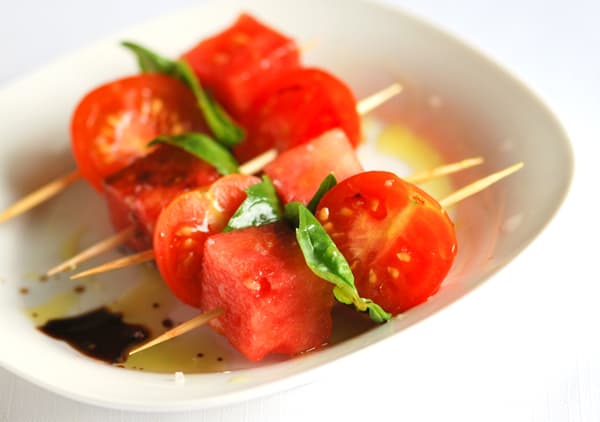 Cubes of crisp seedless watermelon along with a basil leaf and fresh tomatoes are skewered then drizzled with thick sweet balsamic vinegar and fruity extra virgin olive oil.
Simple hummus recipe that we honestly believe is better than anything we could have found at the store.