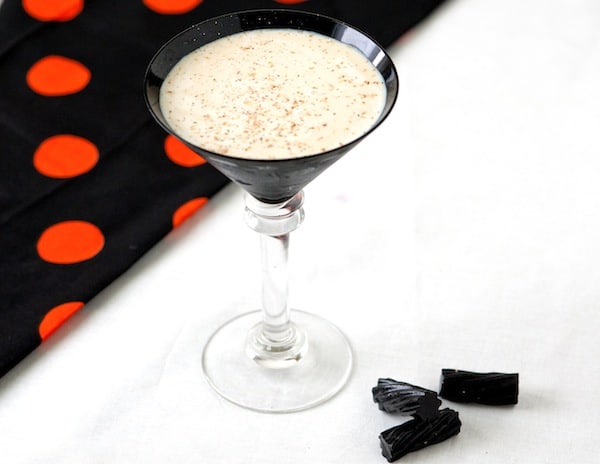 Here's one more Halloween cocktail for ya. We used one of Joanne's favorite ingredients – Bailey's Irish Cream and mixed that with vodka and half and half. Everything gets topped off with a sprinkle of nutmeg and you are ready to go.
More cocktails from around the web
Meyer Lemon Mojitos from the little kitchen
Moscow Mule from the merry gourmet
Spiced Apple Drink from Princess Misia Recipes
A simple to make classic cocktail that is perfect for Halloween.
You Will Need
1 cup vodka
1/2 cup Baileys Irish Cream
1 cup half and half
1/8 teaspoons nutmeg
ice
Directions
Add vodka, Baileys Irish Cream and half and half to a cocktail shaker with ice. (Depending on the size of cocktail shaker, you may have to work in batches). Shake for 30 seconds.
Pour into 4 chilled martini glasses and garnish each with a sprinkle of nutmeg.