Make the popular coffee house pumpkin latte at home. The best homemade pumpkin spice latte recipe with pumpkin puree, coffee, milk, vanilla and fall spices.

The moment Fall hits, we (like many) have rushed to our local coffee house, gotten in line and ordered a Pumpkin Latte. Since we love it so much, we took it upon ourselves to try making it at home.
We're sure you have almost, if not everything, you need at home right now. It really doesn't take much.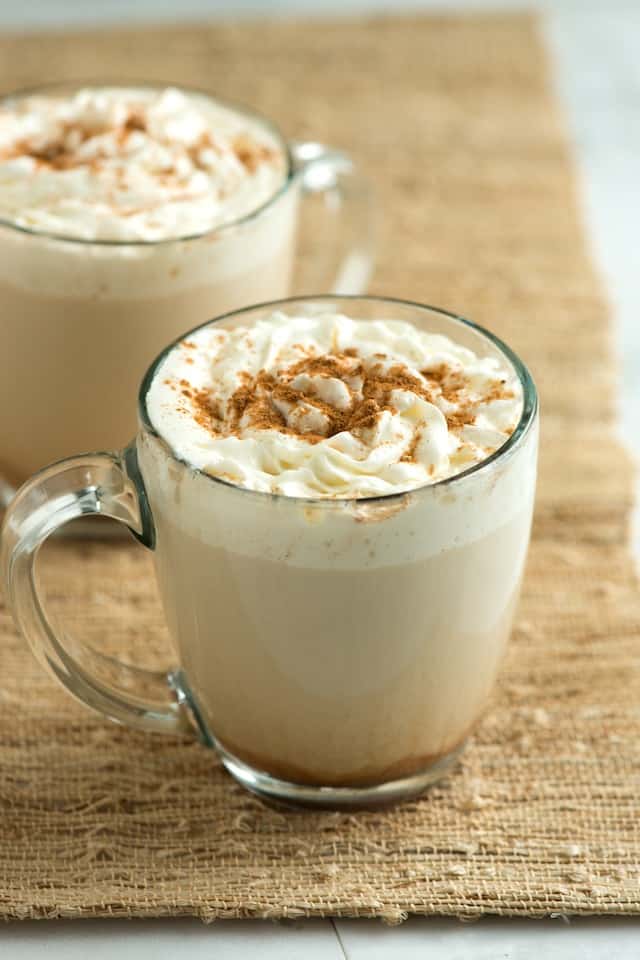 Watch Our Video for How to Make Our Pumpkin Spice Latte Recipe
For some extra fun, take a peek at maché magazine's pumpkin latte template download and decorate your drink using an adorable pumpkin cut out. Don't stop at the drink, you could even use this to decorate a cake. Gain access to the free download by clicking here: Pumpkin Template To see the whole Fall issue from the magazine, click here.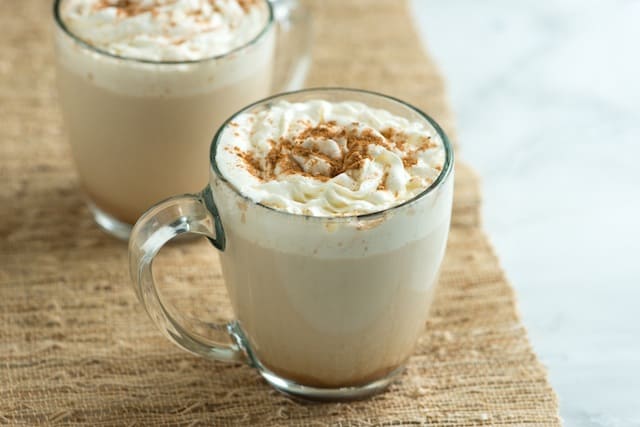 We created this recipe for Betty Crocker, but couldn't wait to share with you!

Best Homemade Pumpkin Spice Latte Recipe
Pumpkin spice mix can be bought at the store, however, you most likely have all you need to make it at home. For 2 tablespoons of pumpkin spice mix, combine 1 tablespoon + 1 teaspoon ground cinnamon, 2 teaspoons ground ginger and 1/2 teaspoon of ground nutmeg.
Created By:
Joanne and Adam Gallagher
You Will Need
2 cups milk
2 tablespoons canned pumpkin puree
1-3 tablespoons sugar
1 tablespoon vanilla extract
1/2 teaspoon pumpkin spice mix (see headnotes)
1/2 cup strong hot coffee
whipped cream
Directions
Add milk, canned pumpkin and sugar to a medium saucepan and cook over medium heat until hot, but do not boil.
Remove from heat and add vanilla extract, pumpkin spice mix and coffee.
Pour into two large mugs then garnish, if desired, with whipped cream and an extra pinch of pumpkin spice mix.